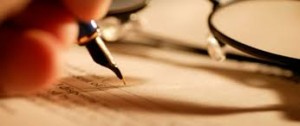 Policies for Private Lessons
24-Hour Canceling and Rescheduling Policy
Regardless of circumstances, private lessons not canceled or rescheduled at least 24 hours before the start time will be charged at the full rate. If you do cancel and give more than 24 hours' notice, the lesson must be made up at another time.
You may cancel by calling or texting 604-220-9384.
When you book a lesson, unless there are circumstances ie work situations, that are out of your control, you must keep your time. If you are an actor or work shift work are two examples that are acceptable.
Lesson Fees
All packages must be paid in full in advance. You are welcome to try the first lesson and pay the full price of $85. If you want to continue that amount will be applied to the package of your choice.
Lessons are to be paid by Cash, Interac e-Transfer, or Credit Card (5% charge). Receipts will be provided upon request. Personal cheques are no longer accepted as payment.
Refund Policy
Lesson fees paid in advance are always redeemable (before their expiry date) but not refundable. If you cannot continue taking lessons you may transfer the remaining lessons to another person provided they use them up before the expiry date.
(see below)
Expiry Dates
All prepaid lesson fees have a date when they expire:
You are given a 2-month window to allow for vacations and sickness. For example: if you purchase a 12-lesson package your package will expire 5 months after the date of purchase. (although you may take more than 1 lesson a week, each package is calculated on a 1 lesson-a-week basis with a 2 -month grace period.)
4 -lesson package expires after 3 months
8- lesson package expires after 4 months
12-lesson package expires after 5 months
20-lesson package expires after 7 months
Teacher Cancellation 
If  I need to cancel a lesson, a make-up lesson may be booked at a time that is mutually convenient.
Holidays
If you wish to move or cancel your lesson due to a holiday, please see the 24-Hour Cancellation or Rescheduling Policy.
Lateness
If you arrive late, your lesson will still end at the scheduled time. This loss of time will not be made up at another time. If you arrive on time but the previous lesson runs late, you will be given your full allotted time.
Please be on time, but try not to arrive any more than 5 minutes before your scheduled lesson to limit disruption of the previous lesson as some students feel uncomfortable when they are interrupted.
Sickness
If you are sick, please DO NOT come to class! Please wait until you feel better so that you will not spread germs to other people.
Facebook
If you responded by Facebook and have not heard from me it is because FB filtered your message without letting me see it. FB may do this if we do not have mutual friends. If you did not receive a reply in 2 days I suggest that you contact me by email at vancouvercreativeclass@gmail.com  or telephone at 604.220.9384. (I would prefer that you text me as I may be teaching when you call me)